Paracosm's PX – 80 scanner is an innovative SLAM-based 3D mapping solution that incorporates LIDAR, color imagery and IMU data to collect survey-quality point clouds quickly and accurately.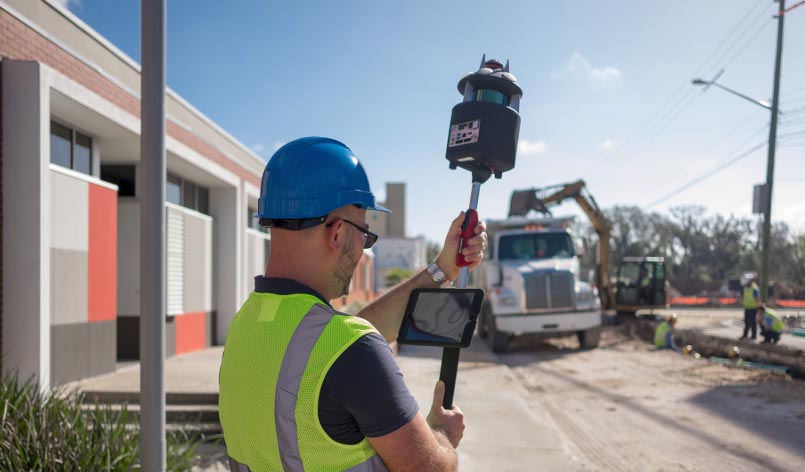 PX-80 is compact, completely mobile, and capable of full 6-DoF positional tracking. Mobile LiDAR scanning offers many advantages over aerial and conventional ground surveys, namely its flexibility, simplified workflow, and rapid data collection.
This non-invasive survey method may be used day or night, indoor, outdoor, with an efficient acquisition rate of 300,000 points per second.
RELATIVE ACCURACY

+- 2-3 cm

MAXIMUM FRAME RATE

50 fps, ~320 M pixels/s

COVERAGE

250 deg x 360 deg

ACQUISITION

300,000 pts/sec

RANGE

80 m
Fast and accurate scanner solution for BIM and construction verification